How to Delete WordPress Theme from Dashboard
Some of you might feel a bit of skepticism with the topic, I am choosing for this post. Normally for an experienced WordPress Blogger installing a new theme or to Delete WordPress Theme, is not something a very difficult task.
But what if the theme you plan to delete is not deleting from your Admin dashboard. It is quite possible due to some of the links of the theme be broken and some other allied factors. This article may be useful for such people and more so for the newbies who face such problems. Here in this article, I am going to concentrate on the question of How to delete a WordPress theme and will deliberate upon all the available resources for completing this task.
Things to Do First to Delete WordPress Theme
There are certain tasks which you must perform before actually beginning the process of deleting a theme. These tasks are of dire necessity and must be performed in all the cases.
(i)   Activate or Enable some other theme for your site.
(ii)  Deactivate or Disable the theme you are planning to delete.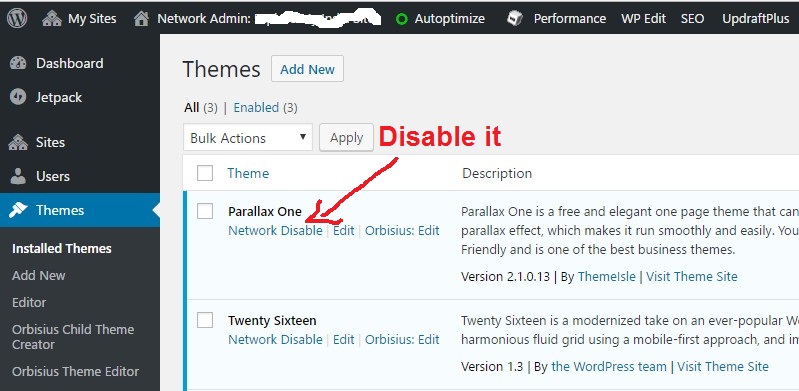 Go to dashboard and navigate to Appearance > Theme to find your active theme.
If you are planning to delete WordPress theme which is an active theme than first you must activate some other theme for this blog or site. You will find that the active theme you are planning to delete is automatically deactivated.
Now you can click upon the deactivated theme.
A popup window of theme will come up with options to 'Activate' it, 'Preview' it or 'delete' it. You can choose delete option to delete the theme.
If you are using multi-site network than after deactivating the theme from Dashboard > Appearance > Theme option, you must go to Network Admin Panel and from there select the theme and 'Network Disable' it. Please check the above picture.
After 'Network Disable', you will see the 'Delete' option, and from there you can delete the theme.
Read More:
Self Hosted WordPress Org Site
Creating a Child Theme in WordPess
How to Delete WordPress Theme which does not get deleted by above method?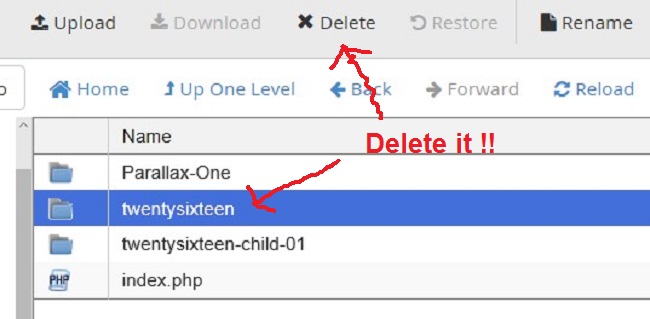 Normally a theme which has broken links are not easy to delete from the Admin panel. The easiest way to delete WordPress theme with such broken links is to use the cPanel.
Login to cPanel and navigate to File Manager > Home > Public_html > wp-content > themes
After selecting the themes option, in the right panel, you can visualize all the themes which are installed.
You can select the desired folder of the theme and delete it to delete WordPress theme completely.
How to Delete WordPress Theme using FTP Client?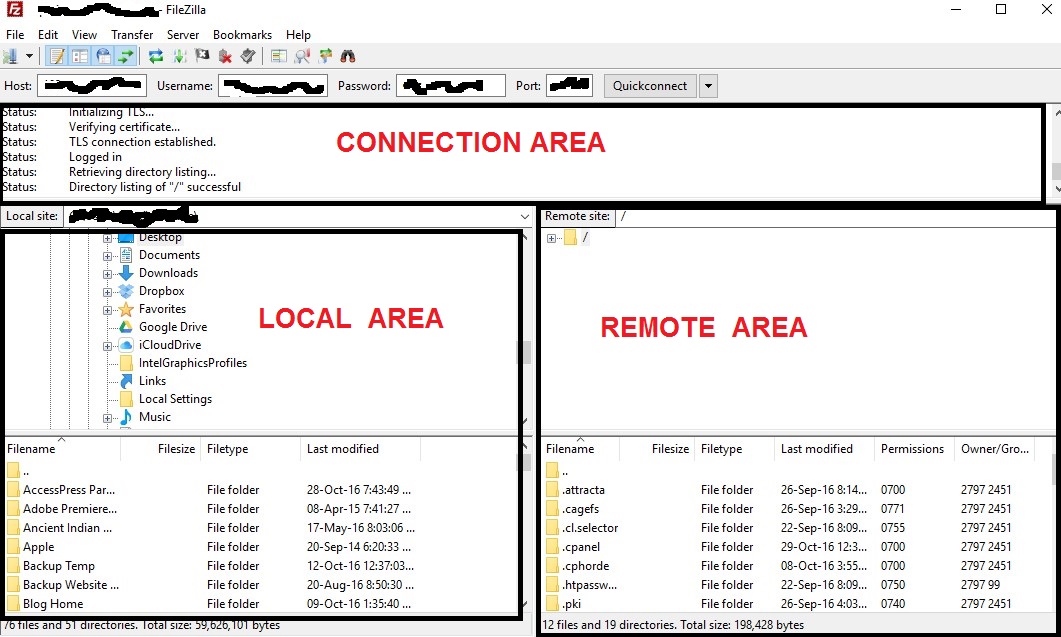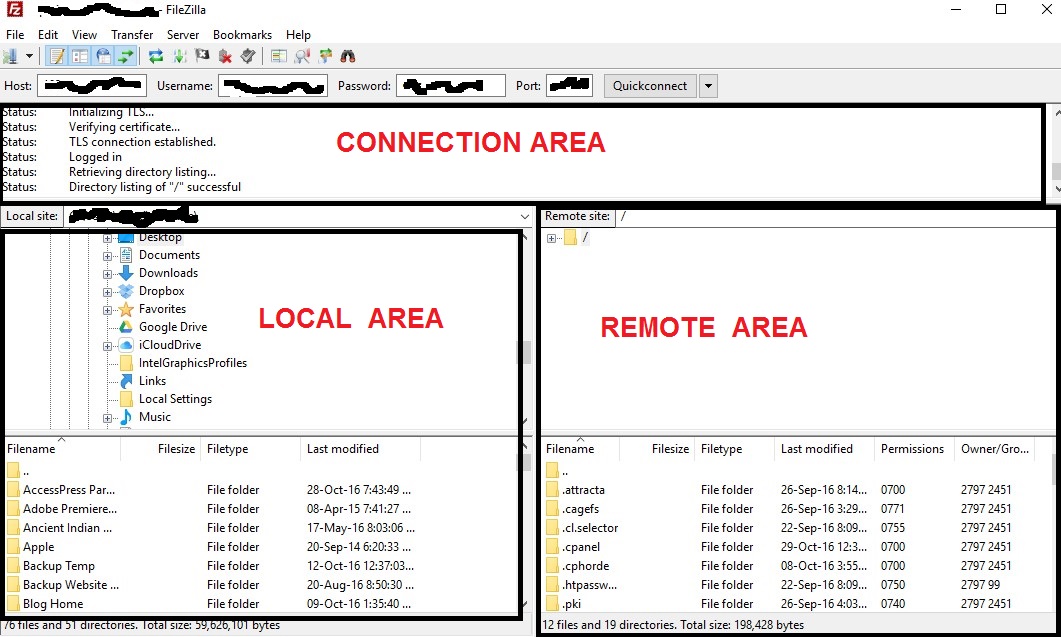 In case you don't have access to cPanel and you have the liberty to use FTP, then you can follow the following method to delete WordPress theme.
Login to Filezilla FT client. You must have been provided a user name and the password from your Web-host.
After login and connecting to your server, you will find that there are three display areas to work. Please look at the picture above.
The "Connection Area" provides information about your computer to the server. The "Local Area" provides information about folder and file system of your local computer and the "Remote Area" provides information about the file system of your site at the connected server.
Using this interface you can upload a file to the desired folder of the remote site and also you can

delete WordPress theme

by deleting some files or folders from the server as discussed in the procedure of cPanel.
All the Best.