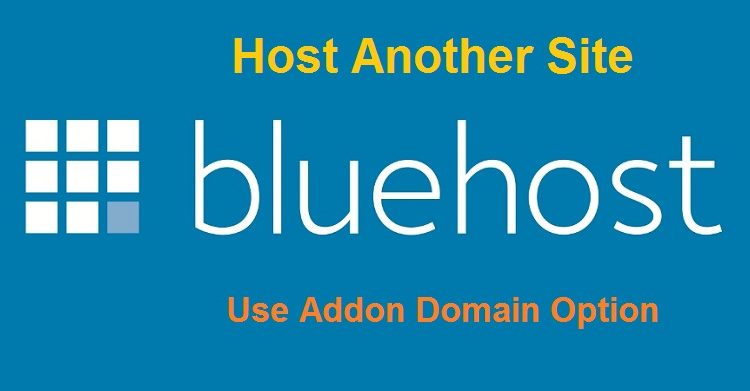 A WordPress Practical Guide to Add Bluehost Addon Domain
Bluehost provides unlimited hosting on a single account. What does it mean? It means that even you purchased a single hosting account, you can host multiple websites or domains on this single account. It is possible through cPanel by using Bluehost Addon Domain option.
You didn't understand the thought clearly?
OK, to clarify the above deliberation little clearer, you can understand the whole scenario as follows.
When you decide to host a website, the first step would be to purchase a domain and then host the site on the chosen hosting platform.
Accordingly, since I wanted to launch a new website, I purchased a domain e.g example.com from Bluehost and chosen the best hosting plan named 'Cloud Sites-Busines Pro' to host my site.
Cloud hosting platform is said to be the best platform. It is Safer, Simpler, Faster and Reliable. Cloud Sites automatically distributes mirrored copies of the data across multiple devices to ensure safety and protection.
I hosted my domain example.com on Cloud Site. My website was running very smoothly and nicely for quite some time.
Then one day,  I felt the need to launch another site. I did not want to purchase another hosting plan to host this site. All, I wanted was to use my Cloud Site account to host this new site.
I planned to use Bluehost Addon Domain option from the cPanel to execute my plan and achieve the target.
Accordingly, I purchased another domain named e.g newdomain.com from Bluehost.
Recommended for You:
Optimize Images for Web
Protect Your Computer from Computer Hackers
Installing New Website using Bluehost Addon Domain Option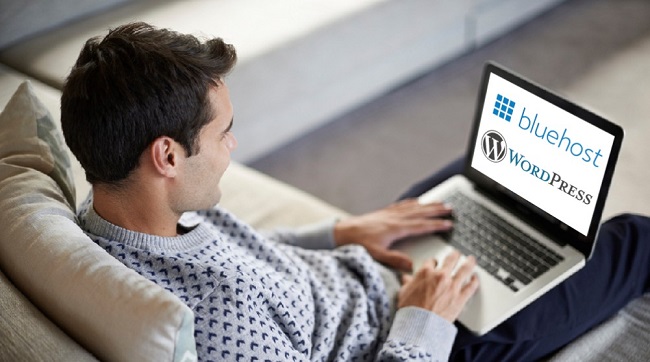 How did I host my website newdomain.com on Bluehost Cloud Site is narrated below?  I used Bluehost Addon Domain option and followed the under mentioned steps to achieve the result.
1. Purchased the domain 'newdomain.com' from Bluehost India.
2. Logged into my Bluehost account and clicked on the domain name e.g. newdomain.com from the Admin Control panel.
3. On the Domain, registration pane clicked on the 'Name Servers' and entered name servers as below.
NS1.bluehost.com
NS2.bluehost.com
4. Logged into Bluehost cPanel account.
5. Browse to the Domains area and clicked on Bluehost Addon Domain option.
6. On the Addon Domains pane, enter 'newdomain.com' as New Domain Name, 'newdomain.com' as Subdomain name and 'newdomain.com' as Document Root name. You need to type only the New Domain Name, rest all will be filled automatically. Please check the picture as follows.
WordPress Installation
1. Now go to Software areas of your cPanel and look for the Quickinstall option to install WordPress on the new domain. Click on Quickinstall option.
2. You will be redirected to a new window called 'Quickinstall'.
3. Browse on this pane and find out Install WordPress option and click it.
4. You will be presented with a form to install WordPress on your website e.g. 'newdomain.com'. From the drop-down menu and select the domain 'newdomain.com' and keep the install path as blank. You can fill up the rest of the fields of the form as per the requirement and click on the button Install WordPress.
5. WordPress on your domain 'newdomain.com' will be installed.
6. When you complete the installation, you will find the Admin Panel login details as below.
URL: http://newdomain.com/wp-admin
Username: xxxxxxx
PS: xxxxxxxxxxxxxxxx
7. Now you can go for installing a theme, plugin etc and carry out further configurations.
This was how I hosted another domain on my existing hosting account by using Bluehost Addon Domain option from cPanel and successfully achieved the result.
Hope this article will help you too if you are in my shoes.
Thanks.