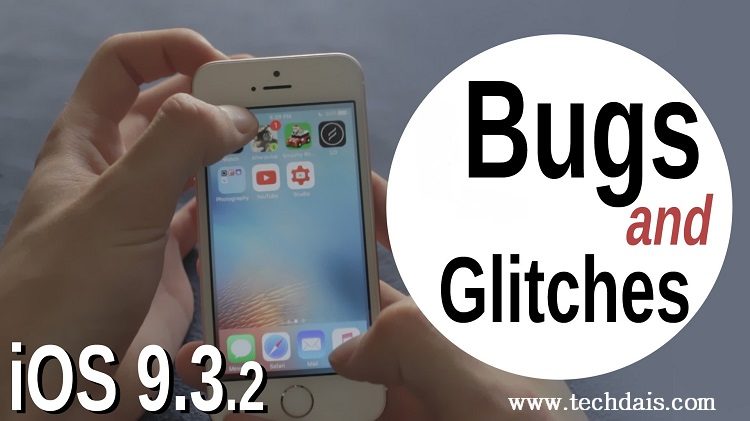 Apple Admits of iOS 9 Bug and confirms having a Problem
iOS 9 was given the same grand standing what Window 10 had received during their launch. And now what a coindidence? Window 10 proved to be a nightmare for users one after the another till things were slowly getting sorted out and similarly now iOS 9 is emerging as a troublesome baby for many of the users. Things are not at all smooth sailing and finally Apple has just admitted about  iOS 9 Bug and it appears to have a big problem.
What is the BIG problem about iOS 9. Well without prolonging any further, without any prefix or suffix, let us talk straight forward.
"Most of the users have experienced that when they download iOS 9 and when their device prompts for 'Slide to Upgrade' option, at this point their device just gets locked up completely."
No remedy hereafter. You can not do anything else than forcibly shutting down your device and restoring back to your old settings. Even some time this also does not work and there is likely to be a complete mess thereafter. 
Obviously it is a iOS 9 Bug.
So what is the Apple fix for it. Well till now, it appears they do not have the one. Let us all keep our fingers crossed and wait for the update iOS 9.1 when this problem is perhaps fixed. In response to the present mayhem, the company has issued an official warning on its site under some what a descriptive title: '

If the Slide to Upgrade screen won't go away after you update to iOS 9

', Use these steps:
1. Connect your iOS device to a computer that you've previously synced with iTunes. Then make sure iTunes is open.
2. Select your device. If you don't see it listed,

force restart

your device by pressing and holding both the Sleep/Wake and Home button for at least 10 seconds, until you see the Apple logo.
3. If you made an iTunes backup of your device before updating to iOS 9, restore your device from that backup. If not, you need to make a backup of your device in iTunes, then restore from that backup.
If you still see the Slide to Upgrade screen after completing the steps above:
1.

Restore your device

. If you don't see your device in iTunes, or your computer won't trust your device, press and hold both the Sleep/Wake and Home button for at least 10 seconds, until your device restarts and appears in iTunes. When prompted, choose Restore.
2. After the restore is complete, set up your device as new.
This will be resolved soon in an upcoming iOS update.
So what should you do now?
Well if you have not upgraded to iOS 9, Can you risk your device to 'Slide to Upgrade' syndrome? It depends entirely upon you. If you can forgo the temptation of an upgrade, better wait for the iOS 9.1 release by Apple. Otherwise try the upgrade and at the prompt 'Slide to Upgrade', take a deep breath and Hope for the destiny to turn in your favour with a confirmed fact that there is a 
iOS 9 Bug.
 🙂