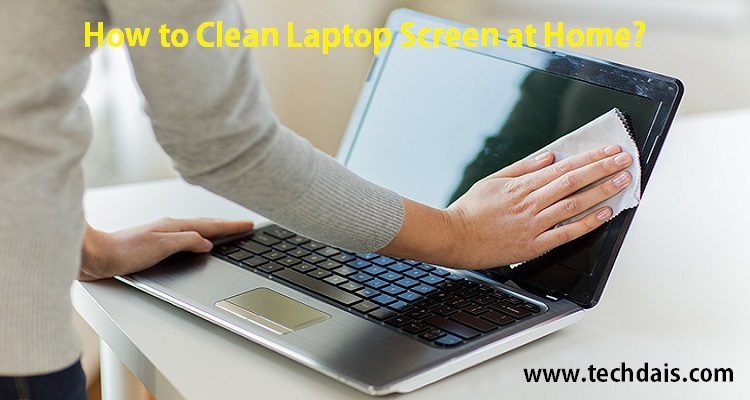 How to Clean Laptop Screen at Home using Household Products
Correct Ways of Cleaning Computer & Laptop Screen, Tablet and Mobile Screen:
In our daily life most of us, use one or more of the gadgets/ digital devices like Computer, Laptops, Tablets and Mobile phones. The laptop screen and the screen of other devices have a very sensitive and to some extent fragile screen.
Prolonged usage of these screens requires cleaning. If one does not do so, very soon it starts looking filthy, unattractive, casting a feeling not to use the device anymore and develop technical problems.
So How to Clean Laptop Screen or other such devices? Is it so simple?  Can we clean these devices from any materials which are easily available in our homes? The correct answer is NO.


These devices being very sensitive and fragile in nature, require special attention while cleaning and special liquid to clean them.
Delicate surface of Laptop screen requires careful handling for cleaning purposes. If is its not done properly, In place of doing good to the device, in all probability, it will damage it.
In the following paragraphs, I will talk about correct ways of Cleaning Laptop Screen of these devices and use of a proper liquid for cleaning.
The procedure of Cleaning:
LCD, LED, Plasma, Tablet, Mobile and Laptop screen have a delicate surface.
There fore whenever you attempt to clean it, be sure that the cloth being used is soft and not dirty. Here not dirty means no dirt particles should be accumulated on it.
You can follow the correct procedure as follows:-
Use Soft lint free Cloth for cleaning: 
You can use it to wipe the dust off the surface of the Laptop Screen gently.
Use of Polypropylene or 
Isopropyle Alcohal

:
This is a preferable mode of cleaning. Use this alcohol to dampen the lint free cloth and wipe the surface of the Laptop Screen to clean it.
In absence of Isopropyl Alcohol, which is generally not available in our homes, one can use the distilled water.
Ideal Liquid for Cleaning Laptop Screen:
Some times specialist object to the use of Only Isopropyl Alcohol or Only distilled Water for screen cleaning. They advocate for mixing the two in 50:50 proportion and then only use the mixture for cleaning.
Use of Vinegar Mixture:
In the case when Isopropyl Alcohol is not available Vinegar can be used for cleaning purposes. Vinegar should be mixed with distilled water so that it forms concentration not more than 10 % of Vinegar. In other words, one and a half tea spoonful of vinegar can be mixed with 100 ml distilled water to make the mixture for cleaning. 
Other Materials for Cleaning:
Apart from an above discussed liquid substance, we can also use the following readily available cleaners from the market for cleaning the screen. These cleaners basically contain Isopropyl Alcohol in its mixture.
Cleaning Technique:
You can gently wipe out the Laptop Screen without causing any friction to the surface of the screen. Use of circular motion in cleaning eliminates the streaks which exist during such cleaning. Never spray the cleaning mixture directly on the screen, in place always use the mixture on the microfiber or lint free clothing and wipe the screen.
Dry up the

Laptop Screen

completely after cleaning, before switching on the power supply to the device.