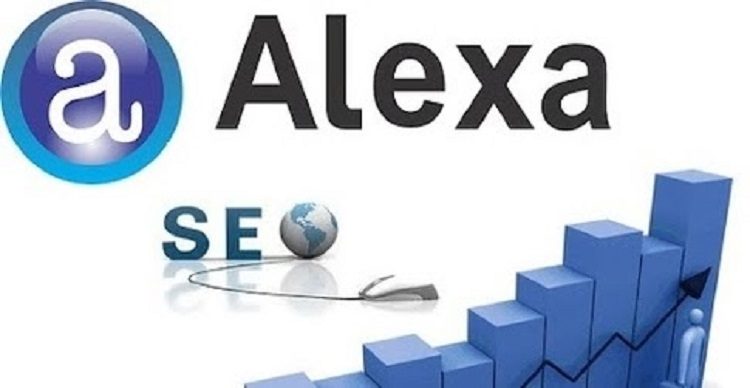 How to Check Alexa Rank for Your Site: Measure Global & Local Rankings
Alexa Rank is a quite familiar and widely accepted norm in the computer and advertising industries. So how to check Alexa rank for your site?
Alexa is owned by amazon.com which in itself is a notable niche company dealing in marketing segment.
Alexa Rank does not provide a ranking for a site on simpler comparison basis but it uses it's in house developed most sophisticated and complex analytical tools to audit and measure the grading of a site based on matrix system of global and regional parameters of millions of internet users.
Founded in 1996, Alexa Ranking System has emerged as a global authority in ordering a site on the internet. It not only provides Global Ranking but also provides a country-specific ranking. It measures the website ranking in a specific country relative to other sites on the basis of a comparison in last few months.
Alexa is currently headed by Mr. Andrew Ramm as President and General Manager and he is supported by his other colleagues Mr. Dave Sherfesee as Vice President, Mr. Ron Shalhoup as Senior Operations Manager and Mr. Steve Dawson as Director of Software Engineering.
How to Check Alexa Rank of Your Website's Ranking Country Wise?
Alexa primarily displays Global Ranking for a Website. To display the Country specific ranking, you should register with Alexa and claim ownership of the site.
When this process is completed, login to Alexa, go to Dashboard and choose the Edit Information tab under Site Management and Edit Site Listing. Scroll down to the bottom of the contents and enter the country name for your ranking and SAVE the information.
The country so saved will be displayed hence forth in your Alexa regional ranking. To check Alexa rank for any other countries, always change the country name from this form only.
If you check Alexa rank, it always provides, critical business data as follows:-
What Site should I pay attention to?
How well is a site doing relative to others?
What are they doing and how well is it working?
How can my Site perform better?
Recommended for You:
How To Reset Windows 10
How To Remove Blogger Navigation Bar From Your Post 
Certified Metrics of Your Website by Alexa Rank:
When you check Alexa rank, it provides you an opportunity to gather information based upon certified metrics.
This facility is available as an Upgrade Plan and is a Paid Service. Alexa gives you an opportunity test its services by opting for a 7 days trial period during which all its features can be assessed without paying anything.
If you are satisfied with the performance of Alexa services, you can opt for its full paid plans to measure and assess your traffic information as per the given Plan Pricing List.
Alexa Tools:
Apart from measuring your site rankings on global as well as on country specific basis, Alexa also provides various data, based on Competitive Intelligence and On-Site Intelligence.
These data can be assessed by going to Menu > Tools option.
The Competitive Intelligence provides an insider information of your competitors in order to equip your site to uncover the full potential to stand and march ahead in the competition.
It helps you to find out complete site overview which includes to check Alexa rank, numbers of unique visitors, traffic sources, engagements, demographic data and referring sites.
It provides you the listing of top sites both on a global as well as a regional basis and also provides an opportunity for Site Comparisons to know the Edge and Drawbacks of your website.
One of the most important tools of the Alexa is its Keyword Research tool. By the help of this tool, you can maximize your search engine traffic with a keyword insights.
You can find out which keyword is driving traffic to your site as well as your competitor's websites. You can fine tune or take strategic decisions to improve the rating and traffic of your site.
Alexa Toolbar:
Alexa provides an extension toolbar in the form of plugins which can be integrated with Chrome, Firefox and Internet Explorer to display various Alexa metrics which includes Alexa Traffic Ranks, Related Links, Wayback and Search Analytics.
To summarize, when you go to check Alexa rank, the Alexa Checker provides a complete package for monitoring and maintaining your website to reach to the number one slot of ranking.